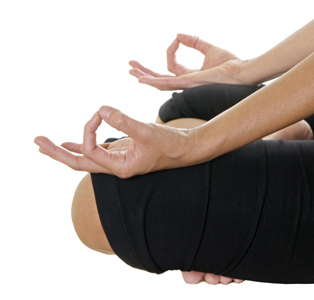 Welcome to Heartspace!
Heartspace is a community-oriented studio that offers yoga, meditation, and healing arts from a range of traditions. Located in the Capital Region of New York, we have studios centrally located near Washington Park in Albany and on Monument Square in downtown Troy. We provide a safe, supportive and tranquil setting with excellent instruction to help improve overall health, reduce stress, and invite a peaceful and calm mind through the practice of yoga and meditation. We offer instruction for all levels from beginners to advanced with daily drop-in yoga and meditation classes, series, prenatal yoga, workshops, special events, yoga teacher training, and several community classes per week, which are offered by donation.
with gratitude,
Andrew and Elizabeth Kasius, Heartspace Owners

Welcome to Heartspace!
Introductory Offer: When you take your first class at Heartspace, your second class is free: 2 Classes for $16. Your second class is good for 30 days after your first class on this pass. Click here to purchase our Introductory Offer. Please email Andrew if you have questions about classes, rates, instructors, or our studios. We'd like to help you find a class that is right for you!
---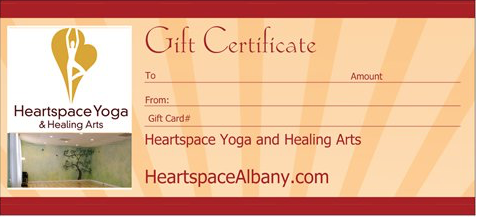 Heartspace Gift Cards can be purchased online and printed, or can be purchased at the studios or call us and we can mail you one right away.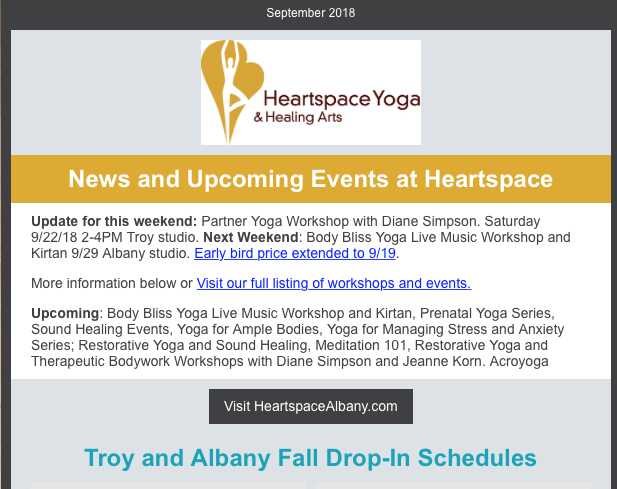 Stay Up to Date with Our Newsletter: New events and workshops are always happening. Here's our latest newsletter for October 2018 in case you missed it.
Troy Schedule: For up to date listings of our Troy Schedule, click here.
Albany Schedule: For up to date listings of our Albany Schedule, click here.
Workshops, New Classes, and Special Classes and Events at Heartspace
In addition to our regular scheduled weekly drop-in and community classes, we offer a number of special workshops, series and classes designed to help deepen your practice, knowledge and experience of yoga and your body and mind connection. Please visit our workshop/series page for up-to- date listings. Be sure to make sure which studio, day and time they're held. See some of them listed below.
This Week at Heartspace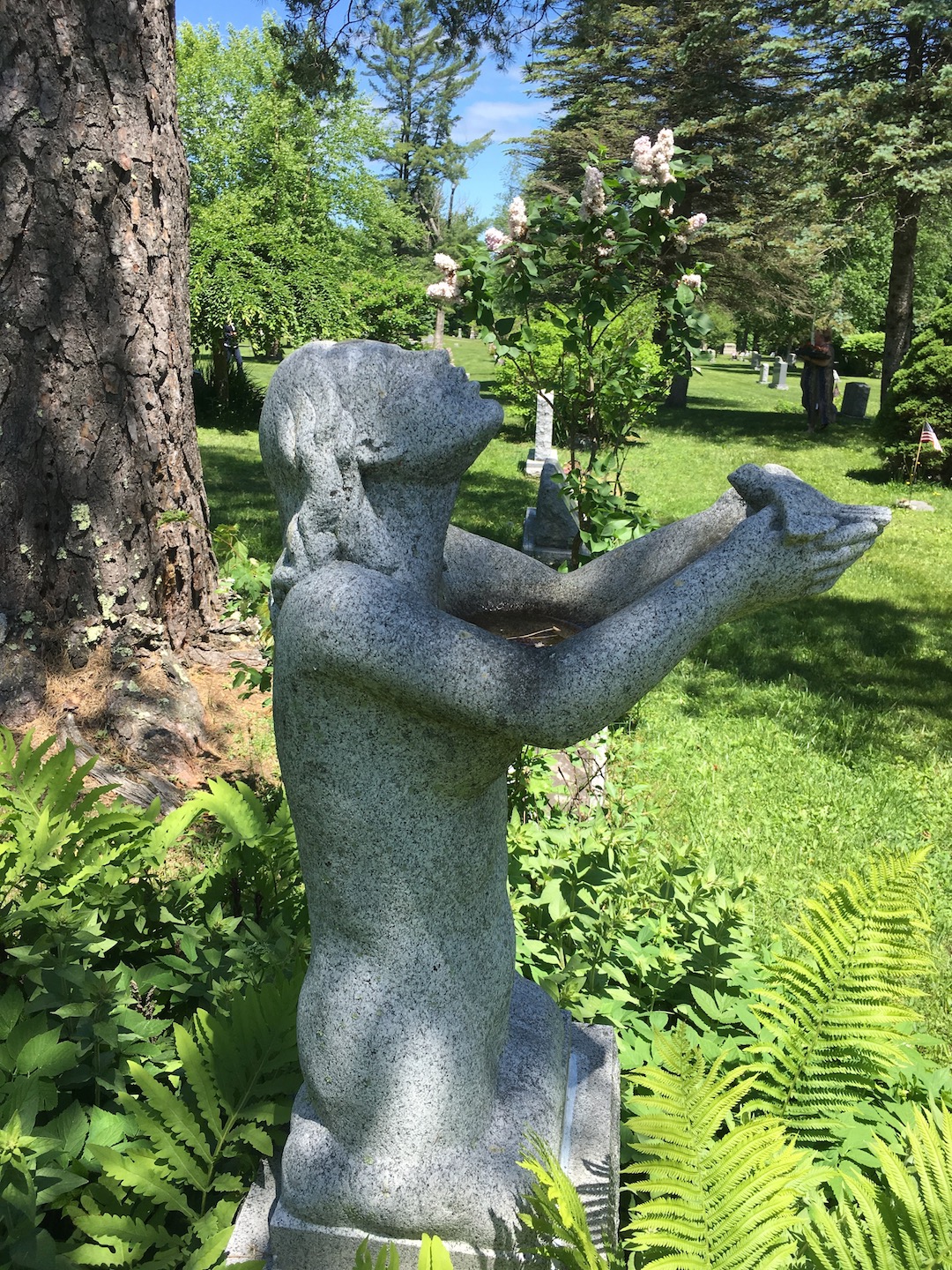 Temple Beautiful: A Workshop for Women on Aging with Diane Simpson and Denise Pickering. Saturday October 20th, 3:30 - 6:30PM. Troy Studio. Come join Diane Simpson (age 60) and Denise Pickering (age 55) for an exploration of the aging process and the parts of us that have energy, feelings and beliefs around it. Using the Internal Family Systems Model developed by Dr. Richard Schwartz as our framework, we will engage in self inquiry through yoga, meditation, discussion, and other experiential methods. We will learn about the parts of us that have beliefs around our aging process and the effect these beliefs have on our wellbeing. Together we will explore healing and celebrate the process of moving forward into blessed elder-hood, a time of life filled with the potential for richness and deep satisfaction. Cost $50. Click here for more information or to register. Class size limited to 12.
Prenatal and Postnatal Yoga at Heartspace Albany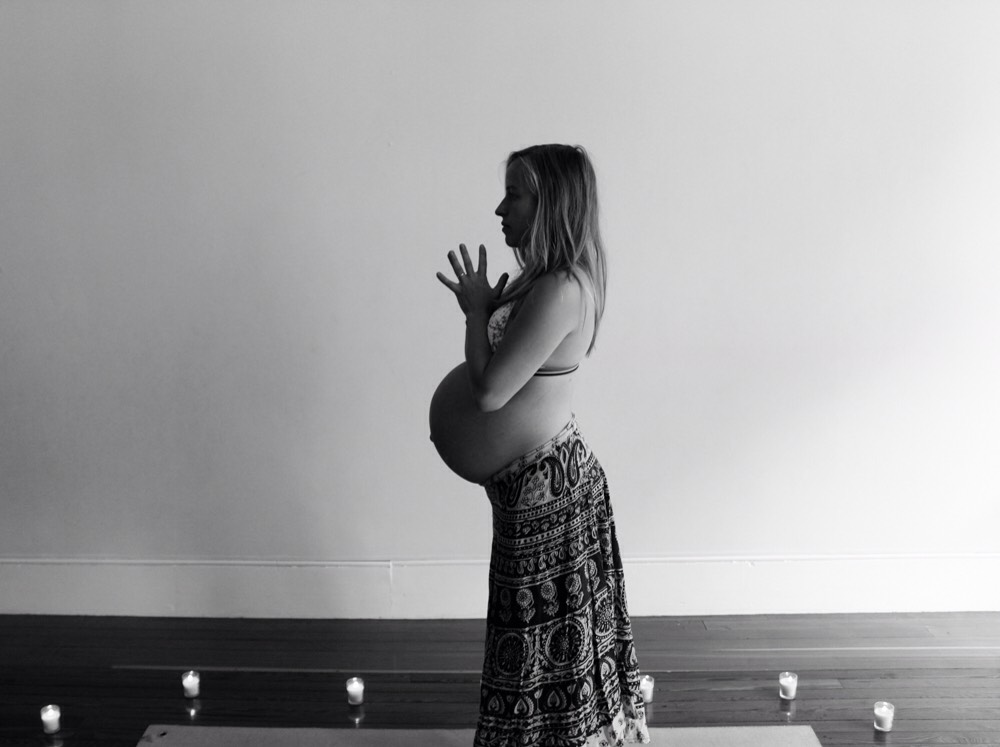 Prenatal Yoga - Four Week Series. This prenatal yoga series is designed to nurture the foundation of a life-long bond between mother and baby. Instruction will mindfully support the preparation of the mother's body for birth, while providing essential skills for relaxation. The expectant mothers will learn breathing/relaxation techniques, exercises to support the back, postures to open the hips, methods to comfort the body during the journey of pregnancy and birth, while forging a community with other families. All prenatal classes are held Sundays 12 - 1:15PM at our Albany studio location. Cost: $75 for the series. Click here to sign up for any of these series. Series Dates:
October 14 - November 4, 2018.
November 18 - December 9, 2018
January 20 - February 10, 2019.
March 24 - April 14, 2019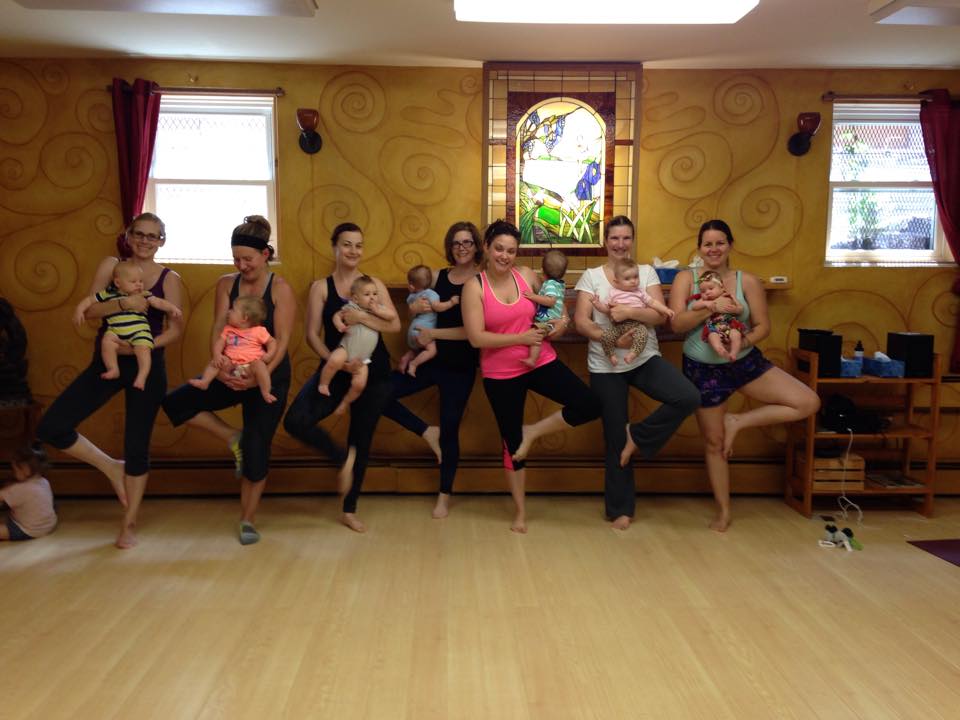 Baby and Me Postnatal Yoga: Four-Week Series for mothers and babies six weeks to six months. This post-natal yoga class is for mothers and babies, six-weeks old up to six-months approximately, about when your baby is ready to seriously crawl and move around. Breathe, stretch, discover your core strength, make friends, have fun and connect with your baby. All postnatal classes are held Fridays 11AM - 12PM at our Albany studio. Cost: $60 for the series. Click here to sign up for any of these series. Series Dates:
September 14 - October 5, 2018
November 2 - November 30, 2018 (no class on 11/23)
March 1 - March 22, 2019
May 3 - May 24, 2019
About your instructor: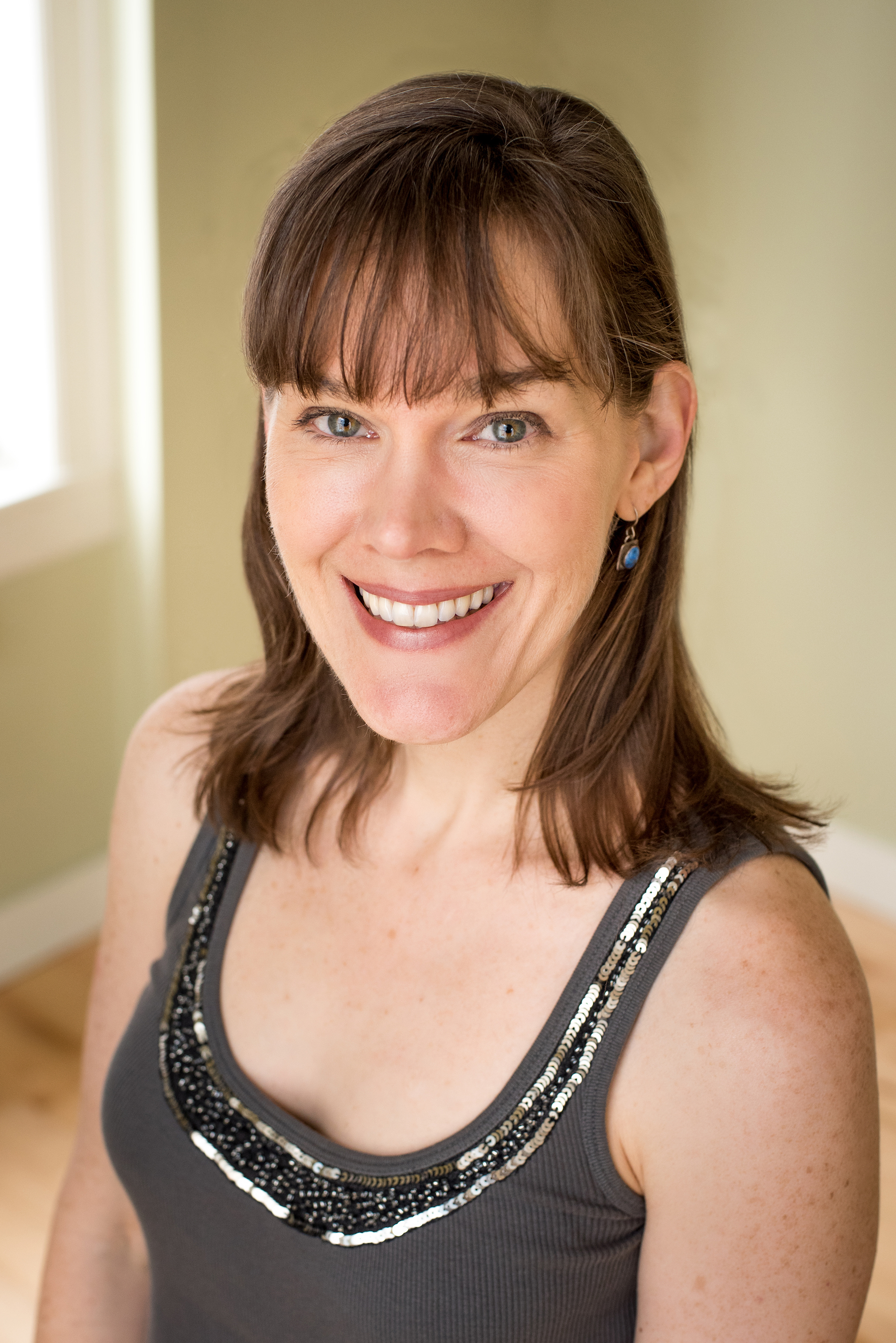 Melissa Hurt, RYT, PhD. Melissa earned her 200-hr yoga teaching certification in 2012 from Sun and Moon Yoga Studio in Arlington, VA and will complete their advanced 300-hour program in Sept 2018. She has devoted her research and teaching projects for her certifications to prenatal and postnatal yoga. Melissa has her Level 1 certification of completion in Mindful Resilience for Trauma Recovery with Dr. Daniel Libby of the Veteran's Yoga Project. Melissa has been a certified trainer of Lessac Kinesensics, an embodied voice, speech, and movement modality, since 2010. Melissa has experience teaching many levels of yoga, including gentle, levels 1-3 of Hatha Yoga, vinyasa, kid's yoga, family yoga, and prenatal/postnatal.
Read more about Melissa and her embodiment coaching offerings at www.melissahurt.com.
Log in or Set Up an Account? Click here.
Albany Heartspace:
747 Madison Avenue
Albany, NY 12208
located in back-right corner of building
on lower level,
Troy Heartspace:
10 2nd Street
Troy, NY 12180
located at the corner of 2nd St and Broadway
2nd floor - entrance next to Lucas Confectionery & Wine Bar

Contact Us:
info@heartspacealbany.com
(518) 512-3390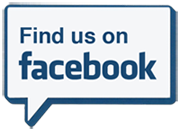 Home
Classes/Rates
Albany Schedule
Troy Schedule
Instructors
Healing Arts
Studios
Teacher Training
Find Us