Heartspace Albany Open House with Free Classes and Yoga Teacher Training Orientation Session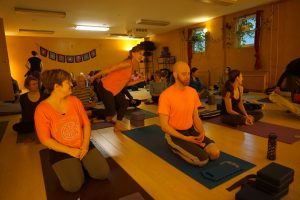 Save the Date!!  We'll be offering an Open House on Saturday June 15, 8:30 – 12:30PM for our Albany Studio Open House.   We will have a morning of free yoga classes  as well as a free orientation session from Lauren Toolin regarding her Yoga Teacher Training programs, both for her 200 Hour Program as well as her In-Depth Studies Program.   Lauren's YTT session will be at 10:30AM but stay tuned for the remaining class schedule.  If you're interested in learning more about the upcoming training programs offered through Lauren's Yoga Vidya school, you can visit her website at www.laurenjaytoolin.com.
We will be selling a special summer promotion pass on that day: 20 classes for $180.  Pass is good from June 15 – September 15.