ABOUT US: New leadership at Heartspace, May 2023
As of May 1, 2023 Heartspace Yoga & Healing Arts, will be managed by new Studio Co-Owners and Yoga Instructors, Vanessa Bilanceri (left) and Nadia El-Fawal.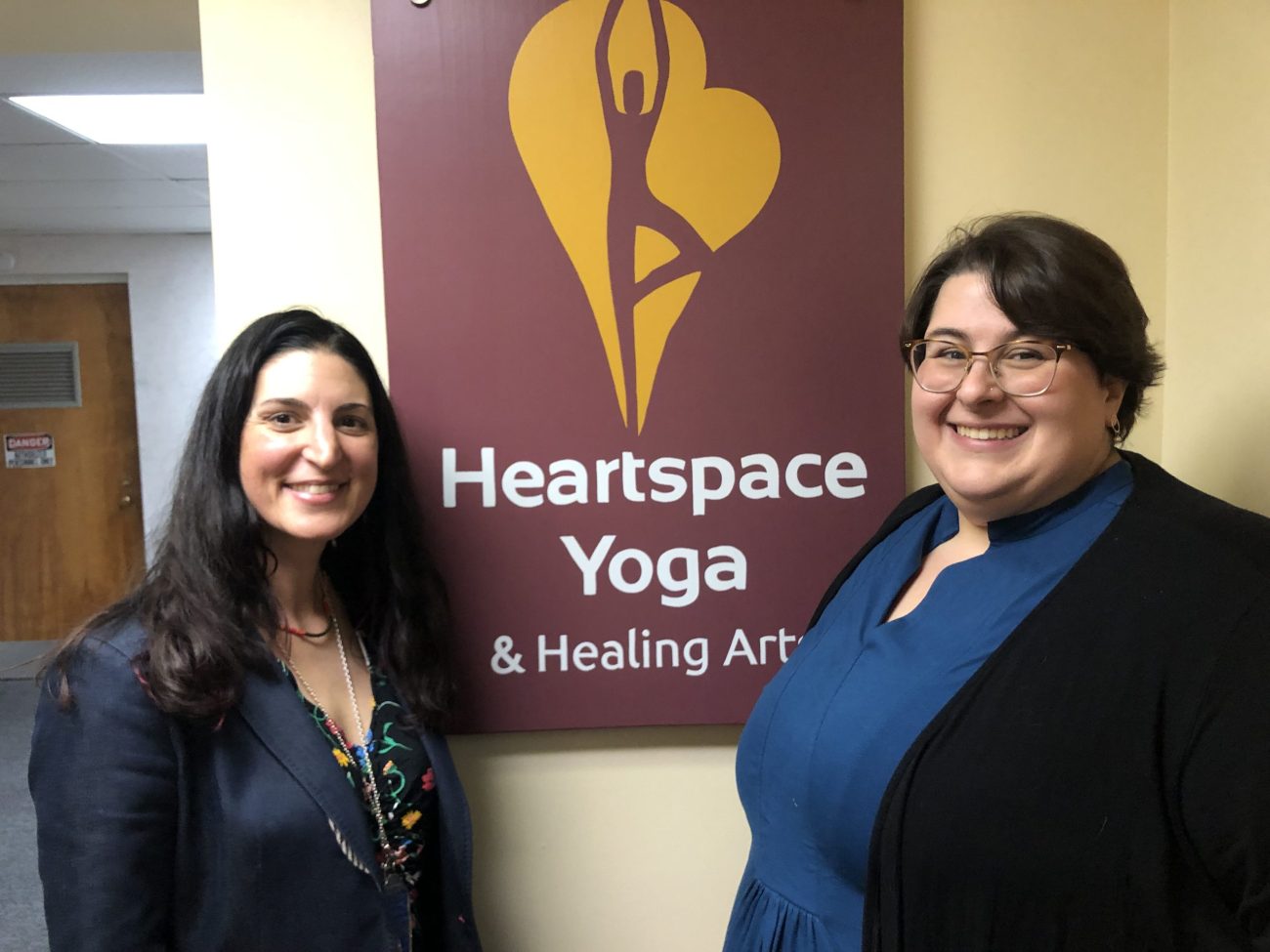 Vanessa Bilanceri, Studio Owner / Partner
Vanessa Bilanceri began her yoga journey in 2004 after a debilitating lower back injury in her early 20s. What started as relief from physical pain brought her immense life change in her daily wellbeing and approach to life. Eager to share the benefits of yoga with others, she received her yoga asana teaching certification from Fit Physique Inc. in Washington, DC in 2007 and her children's yoga teaching certification from It's Yoga Kids in San Francisco in 2017. Vanessa strongly believes in the power of yoga to provide emotional and physical healing and spiritual growth. She has taught family yoga, children's yoga and mom & baby classes, in addition to adult hatha and vinyasa. Vanessa enjoys teaching people of all ages and abilities as everyone can benefit from a regular yoga practice. She is also a Reiki healer and somatic bodywork practitioner. A proud daughter of Italian immigrants, Vanessa grew up in Ft. Worth, Texas, has lived in Austin, Washington, DC, San Francisco, Brooklyn, and Mexico City, but now lovingly calls Albany, NY home.
Nadia El-Fawal, Studio Owner / Partner
A yoga practitioner since 2009, Nadia studied with Lauren Toolin and Meghan Hogan, and earned her certification from Yoga Vidya School Teacher Training and In-Depth Studies 200hr Program in the spring of 2017. She embraces the idea that yoga is for all bodies and all people. It is her passion to teach her students that everyone can find an expression of asana (physical postures) that best suits them and learn to utilize the many tools and gifts that yoga offers beyond asana to serve them where they are presently in their lives. While maintaining a judgement-free, and encouraging environment she invites students to compassionately cultivate curiosity about themselves while challenging themselves to grow. She is the creator of the Yoga for Ample Bodies series, she enjoys teaching beginners, and helping more experienced students expand their experience of yoga. Nadia seeks to foster inclusive and accessible spaces where students can practice and explore yoga as a transformative tool for their personal lives and for their communities.