What to Expect & General Class Descriptions
New to Our Studios? What to Expect
Finding a class: We would like to help you find a class and instructor that is appropriate for you. We all come to yoga with different bodies, experience with yoga, personalities, likes and dislikes. So please email us at [email protected] and we can offer you some suggested classes that might be right for you. Please let your instructor know if you have any injuries or health conditions.
What to wear: Clothing that provides you a good range of unrestricted motion. Some people wear yoga clothes and some wear sweat pants or shorts. Find what suits you. Please remove your shoes before entering the class and please no smoking prior to class as well as no heavy scents or perfumes as others in the class may have sensitivities or allergies.
Mats and props: If you have a mat, please bring it. If not, we can provide you one to use as well as props including blankets, blocks, belts, bolsters and chairs if needed.
Arrival: Please arrive at least five minutes prior to the start of the class and sign in at the registration desk. If you are new, we have a waiver/registration form for you to fill out. If you are late for class, take a seat inside the studio and wait until opening meditation has concluded and the instructor signals you to find a location for your mat.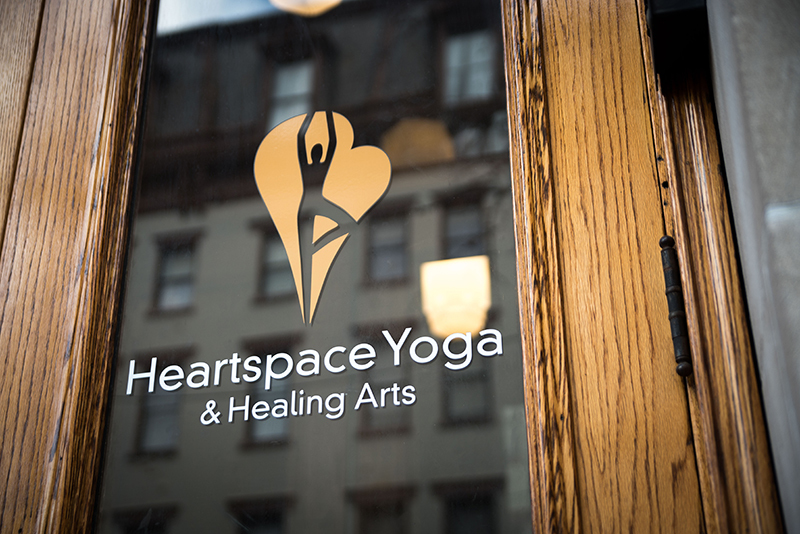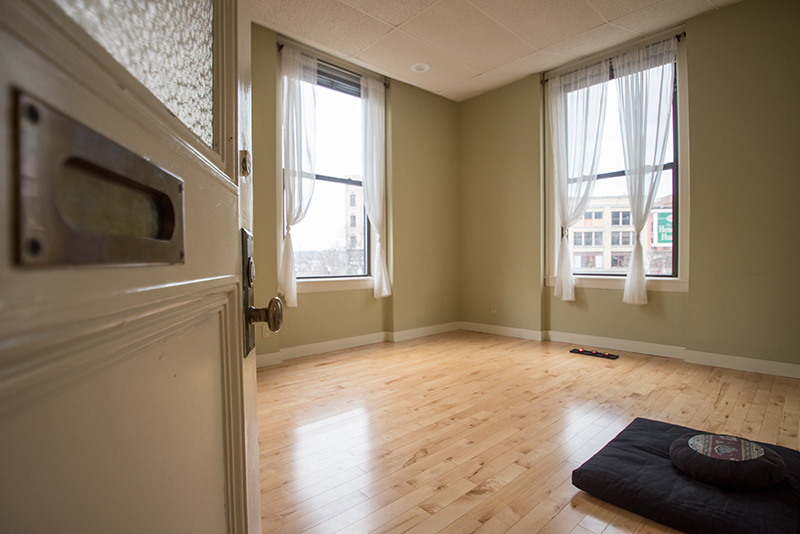 Classes
General Styles of Yoga offered at our studios
Hatha Yoga (All levels, Gentle, Foundations and Fundamentals, Intermediate Levels) develops flexibility, strength and balance with an emphasis on alignment and energetic balancing. Class offers a range of postures (asana), breathing (pranayama), and restorative postures offered with appropriate modifications for the individual. Good for all levels. Some classes, Hatha Flow, may incorporate more dynamic elements moving between poses. Foundations and Fundamentals classes are good for beginners to all levels, while participants in Hatha, Intermediate level classes should have at least six months of regular practice in the Foundations classes.
Kripalu Yoga is a gentle approach to yoga. The word Kripalu translates in English as the yoga of compassion and is often referred to as meditation in motion. emphasis is placed on meditation, healing and spiritual transformation. By focusing inward each student is encouraged to find their own path and level of challenge depending on the day and how they feel. Through modifications and compassion for oneself, Kripalu yoga can be practiced by anyone no matter what age, body type or perceived limitations one has. The gifts of this practice will manifest themselves on the mat as well as off the mat. Good for all levels.
Kundalini Yoga includes all elements of the ancient teachings of yoga: Asana (postures), Pranayam (breathing techniques), Mantra (sound current), Mudra (hand positions), and Meditation. These aspects are combined into series of movements called Kriyas. Some Kriyas are dynamic and energetic, others are slow and meditative. Kundalini Yoga strengthens the nervous system, stimulates the glandular system, develops flexibility and tones muscles. It greatly increases mental energy and gives you a deep inner calm, strength & grace. Good for all levels.
Restorative Yoga is intended to rest the muscles and the mind through long held postures that are supported with props to minimize physical effort. Held for five minutes or more, restorative postures include light twists, forward folds and gentle backbends. By practicing stillness for extended periods of time, the practice helps to nourish and restore the body and soothe and still the mind. Good for all levels.
Vinyasa, Slow Flow and Ashtanga – Build strength, vitality, flexibility and endurance. Enjoy breathing, stretching and moving along a flowing sequence of poses. Vinyasa, Slow Flow and Ashtanga Yoga links breath with movement, and is generally considered vigorous and uplifting. Classes can vary in pace and level of strenuousness. Some experience recommended.